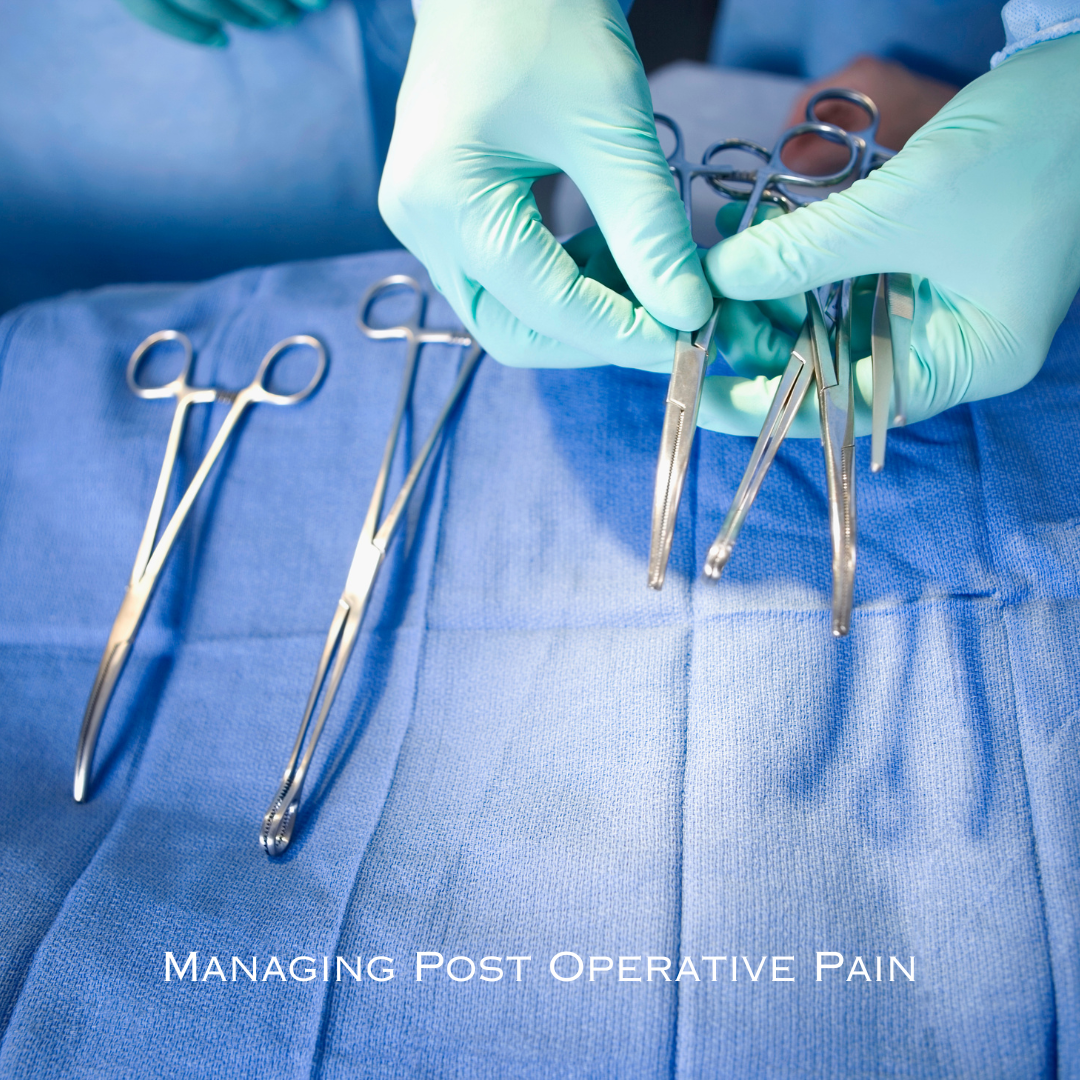 Postoperative pain is a common issue for many patients, and managing it effectively is crucial for successful healing.  Undergoing surgery can be a stressful experience, and while the procedure itself is often necessary and beneficial, the recovery process can be a source of significant pain and discomfort.
What is Postoperative Pain?
Postoperative pain is a type of pain that occurs in the first 1-2 weeks after undergoing surgery, and is typically caused by tissue damage resulting from the surgical procedure. Pain can vary in severity depending on the type of surgery and individual factors such as pain tolerance and overall health.
What are Common Symptoms of Postoperative Pain?
Postoperative pain can manifest in a variety of ways, but some of the most common symptoms include:
Swelling and inflammation around the surgical site
Throbbing, aching, or sharp pain in the affected area
Limited range of motion or difficulty moving the affected body part
Fatigue or malaise stemming from the body's healing process
Managing Postoperative Pain
There are several strategies that can be used to manage the pain, including:
Medications – Painkillers such as acetaminophen and ibuprofen can help ease the discomfort of postoperative pain. For more severe pain, opioids may be prescribed.
Physical therapy – Physical therapy may be recommended to help improve range of motion and reduce stiffness in the affected area. Exercises may include gentle stretches, mobility drills, and strengthening exercises.
Ice or heat therapy – Applying ice or a cold compress to the affected area can help reduce swelling and inflammation, while heat therapy can help increase circulation and promote healing.
Relaxation techniques – Meditation, deep breathing, and other relaxation techniques can help manage pain and reduce stress during the recovery process.
Procedures – nerve blocks and nerve catheters can be effective techniques for managing pain in the first few days after surgery. We perform these techniques after a patient leaves the surgical center or hospital setting. Acute Pain Therapies was founded with the goal of reducing the immediate postoperative pain that occurs for 1-2 weeks after a significant orthopedic surgery.
Ablations and neuromodulation – for persistent postoperative pain which is pain that lasts for weeks to months after a surgery, other techniques involving ablating or modulating the nerves affecting the injured site can be utilized. Acute Pain Therapies' chronic pain division is specialized in these treatments.
Schedule for Pain Management Before Surgery
Overall, postoperative pain is a normal and expected part of the healing process after surgery. However, working with the doctors at Acute Pain Therapies to develop a plan for pain management can help ease the discomfort and ensure a smoother recovery.
By using a combination of the above techniques, it's possible to manage postoperative pain effectively and promote successful healing.
Follow us on Facebook for more informative articles about managing pain.