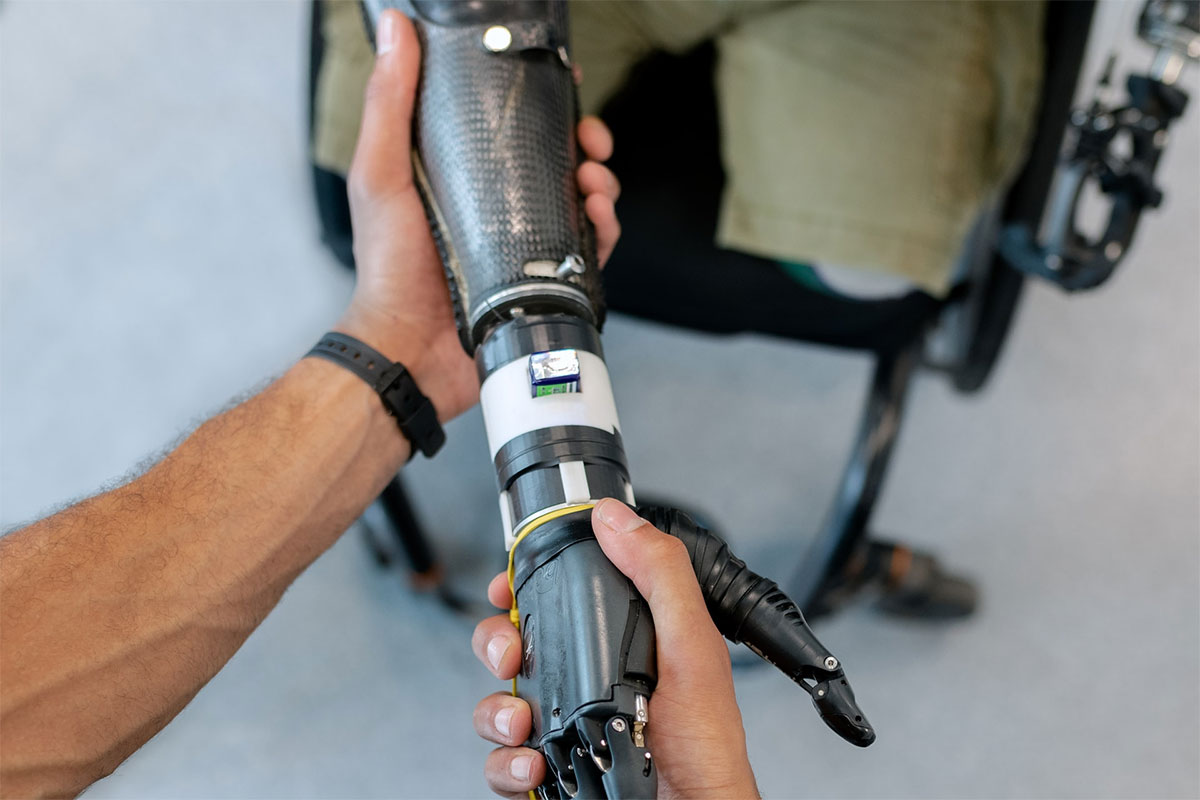 MANAGING PHANTOM LIMB PAIN
WHAT IS PHANTOM LIMB PAIN? (PLP)
Phantom Limb Pain or PLP refers to ongoing painful sensations that seem to be coming from the part of the limb that is no longer there. The limb is gone, but the pain is real. The onset of this pain most often occurs soon after surgery. The sensation takes on many forms, and is described as sharp, itching, burning or even pressure. Most if not all amputees report these feelings of discomfort and the duration varies from person to person. Sometimes, only a few seconds of pain and for some, PLP diminishes in both frequency and duration during the first six months of loss of limb. The actual degrees of pain can range from mild to severe and in some reported cases, particularly for mastectomy patients, the classic symptoms of post-mastectomy pain include tingling in the chest wall, armpit, and/or arm. Other common complaints include numbness, shooting or pricking pain, or unbearable itching. Not only does the loss of breast or limb from surgery require post-surgical recovery, but for weeks or many months after, PLP becomes another kind of pain management that requires consulting a physician specializing in such treatments.
WHAT HAPPENS WHEN THE PAIN REMAINS?
The vast majority of individuals with an amputation experience phantom sensations in their amputated limb. However, only a small percentage will experience painful phantom limb sensation. These sensations are relatively common in amputees and usually resolve within two to three years without treatment.
At Acute Pain Therapies we offer patients a unique combination of treatments which are generally not available elsewhere, especially all "under one roof." Most clinics will focus on treatment with agents such as gabapentin, nortriptyline, or duloxetine, to name a few, that are generally mildly effective and always come with a lot of side effects. Dr. Fisk and Dr. Julian both specialize in treating PLP with more cutting-edge modalities including Spinal Cord Stimulation, Nerve Catheter Placement, Ketamine Infusions, Lidocaine Infusions, Nerve Cryoablation, and Regenerative options. All treatments are administered by physicians with combined 30 years' experience, and can be administered under the care of a board certified physician anesthesiologist to maximize comfort during and after treatment.
We require consultation with one of our specialists prior to consideration of treatment. Please contact us if interested.